KYLE PACEY Grammy and Hamilton Music Awards Nominee

A musical force, guitarist, singer and songwriter Kyle Pacey is best known for his exhilarating technique and virtuosity in handling the guitar. His performances encompass an eclectic range of musical styles. 
ROAD SONGS, Pacey's newest release (2023) is a 5 song EP that mixes an R&B vibe with funky grooves, some jazz notes and a classic pop sound! What a trip!  Kyle's previous release, SO CLOSE was a collection of songs that showcase Kyle's R and B roots, his soulful singing and guitar work that incorporates Latin influences and a rock edge.

Joe Curtis, To-nite Magazine writes: "I was totally mesmerized by guitarist, Kyle Pacey.... I always daydreamed that if Superboy played guitar, his hand on the neck would be a blur. This feat of musical ability was achieved by Kyle when, fingering a chord on the neck of his guitar, he chorded up and down the neck the distance of around 4 or 5 frets distance, rapidly and repeatedly, and no foolin' his left hand on the neck became a blurr.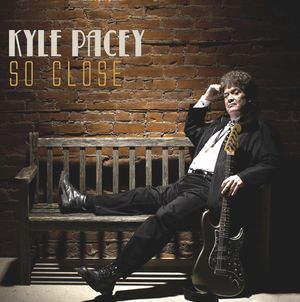 SO CLOSE - CD Nominated, 2016 Hamilton Music Awards, Best Pop Music Recording
 
Kyle's  lyrics are strongly influenced by his fluency in a variety of musical genres  (pop, R&B, jazz and rock) an interest in world events, the optimism and culture of the 1960s and 70s, personal upheavals, metaphysics and the new thought movement.  With several studio projects on the go Kyle continues to evolve as a musician. "I am captivated by music that is always changing and like to incorporate a fusion of popular music genres" says Kyle. " I am a very expressive player and like to push boundaries with my unorthodox style." Kyle is a skilled player with a unique approach to the guitar. His octave work is reminiscent of Wes Montgomery and his full chordal style recalls Freddie Green, Charlie Christian and other noted guitarists.                               

In the early years Kyle studied with Tony Braden, a celebrated guitarist, teacher and mentor who helped to craft the technique of Kim Mitchell, Ed Bickert, Red Shea and many others. The combination of raw talent and dedicated study helped Pacey to win a number of local and international guitar championships before he was 18 years old. As an emerging musician Kyle taught music, did studio work and played for bands including the second generation of The Coasters. During that period Kyle was offered a chance to join the Buddy Rich Band and was invited to audition for Chicago and a number of other celebrated groups. 

Kyle Pacey was the first local musician to play Hamilton Place, where he was featured as the opening act for the Duke Ellington Orchestra. Other career highlights include his nomination (as a member of the John Gora Band for the CD - "Bulletproof") for a 2007 Grammy Award. The single (Run Run) Pacey wrote for the CD won 5th place on Chicago's WPNA Radio's Top 10 Countdown of 2007. Pacey was featured on guitar and vocals on Young's top 40 hits Going to the Country and Grapefarm. This 9 piece band was was signed by Tamala Motown Records. 

Pacey was among the list of accomplished musicians who recorded with the duo Jacqui and Lindsay (Morgan). He went on to record the single "Your Lov'in Right," produced by Daniel Lanois. Kyle has also played with Vedas, The Magic Bubble, Mocha and Spade and was a guest with the Sugar Shoppe and Robbie Lane among other bands. Currently Kyle is a much sought after feature performer at local events, festivals and clubs.  He tours throughout Ontario and the United States.  
Kevin Barber - Barber Shop Podcast:  "Music travels. It transcends space and time, the crystallized essence of what one feels, knows and wishes fleshed out in the here and now for time eternal. A life in music contains many such moments, the inevitable ups and downs, highs and lows, all part of a much bigger picture. Kyle Pacey is one such individual who both personally and stylistically is wed to a time and place that is at the same time frozen in a bygone era and also incredibly relevant to where we are today. Stylistically he lays down a cool jazzy vibe and vocals that speak of the universal wants and needs, scattering effluent verbology over a nuanced groove. Personally, he has lived through those times, and the passion and conviction he carries ensures that those who get to hear him are treated to something real and good."   
PRESS, REVIEWS, AIR PLAY…  
Hamilton Blues Lovers, August 2023   
BK on the Scene, August 2023   
SoundSugarRadio.com, July 2023
PopCan Radio, July 2023
Cash Box Canada, July 2023  
Volatile Weekly, July 2023          
Record World, June 2023      
Canadian Beats,  June 2023 https://canadianbeats.ca/2023/06/30/kyle-pacey-unveils-new-ep-road-songs-interview/                                                                                                                                                                                                                       Find Your Sounds, June 2023                                                                
Tinnitist, June 2023    
Find Your Sounds, June 2023    
Breakfast of Champions,  CFMU- FM, May  2023    
Snaped, July, 2019     
International Musician, October 2018     
IWW Radio with Fred May, July 2018   
Additional Past -  PRESS, REVIEWS, AIR PLAY…  
Barbershop Pod Cast with Kevin Barber, Burlington Post,  CHCH TV - Hamilton,  ABC Radio Yahoo News,  CHML Radio, Y108,  Hamilton Spectator,  Flamborough Review, Worldshotnews Blogspot,  WPNA Radio,  Mississauga News, To-Nite Magazine,  National Post...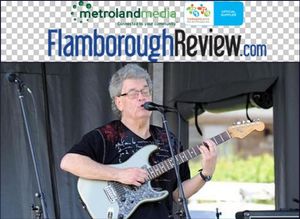 Musician Kyle Pacey on stage at the Waterdown Arts & Music Fest  where "Thousands flocked to the Waterdown Arts & Music Streetfest, in Memorial Park on Saturday afternoon to enjoy the music, food trucks and vendors who participated in the second installment of the Waterdon Arts & Music Streetfest.  The community event, which this year spanned two days, featured 14 bands..."    Photo by : Jayson Mills and Article by: Brenda Jefferies in the  Flamborough Review, May 17, 2015. 
SOME STUDIO NOTES...  
*   Road Songs, Kyle Pacey  recorded @  Grant Avenue and Pine Street Studios                                                                                                                   *  Sonny Bono Tear Down this Wall,  CD by The Shangs                               * So Close, Kyle Pacey recorded @ Pine Street Studios 
* Orange and Black, Randall Cousins, Alleged-Iguana Records 
* Polka Playing Fool,  CD byJohn Gora, Sunshine Studios 
* Therepeutic Theremin Thongs, Randall Cousins, Alleged-Iguana Records 
* Bulletproof, John Gora Band, Guitar and Vocals, Sunshine Studios 
* Run Run, Songwriter, Guitar and Vocals, Sunshine Studios 
* Patches of Blue, Edgar Breau, Guitar, Chatham Gardens Studio  
* Strange Neighbourhood, Doug Callowhill & friends, Lead Guitar  
* Balford Lindsay, Self titled Album, Guitar  
* Your Loving Right, Songwriter, Produced by Daniel Lanois with Darcy Hepner... 
* Going to the Country, Young (top 40 single), Guitar and Vocals  
* Grapefarm, Young (top 40 single), Guitar and Vocals  
* Jaqui and Lindsay, Guitar and Vocals with Daniel Lanois, Bob Doidge and others 
SELECTED SPECIAL APPEARANCES 
* Bob Pedlar Memorial Fundraiser  hosted by Local 293                        * National Day of Mourning, April 28, 2017 @ Hamilton City Hall, Council Chambers 
* Hamilton Music Awards, 2016 Pop Music Showcase, Nominees best CD 
* Waterdown Arts and Music Fest 2015 and 2016 
* MS Fundraiser with the Kyle Pacey Band @ The Odd Fellows Hall in Dundas, ON 
* MS Society of Canada Annual Social and Dinner, Michelangelo's, Hamilton 
* Hamilton Regional Indian Center - Native Elders Event, Hamilton 
* Rockin Auction, NUUC, Toronto 
* Hope for Haiti Fundraiser, Freeway Coffee House, Hamilton 
* Bishop Park Summer Music Series, Hamilton 
* Studio 12, Guest Musician, Art Crawl, Hamilton 
* The Quest for Camelot, Mohawk College Event, Hamilton 
* This Ain't Hollywood, Patches of Blue CD release, Hamilton 
* Ribfest, West Stage, Burlington 
* Conscious Living Centres, Guest Artist, Burlington and Toronto 
* Art Matters, Guest Artist, Toronto 
* Robbie Lane and the Disciples, Guest Player , P.K. Creek, Toronto 
* John Gora Band, Guitar and Vocals, Molson Amphitheatre, Toronto 
* Cable 14, Television Show Host, Hamilton 
* Victor Garber and Sugar Shoppe, Guitar and Vocals, Toronto 
* Duke Ellington Orchestra, Opening Act, Hamilton Place, Hamilton 
AFFILIATIONS 
National Academy of Recording Arts and Sciences - Chicago Chapter 
Canadian Academy of Recording Arts and Sciences (CARAS) 
Society of Composers, Authors and Music Publishers of Canada (SOCAN) 
Hamilton Musicians Guild - Lifetime Member